Archbishop's Palace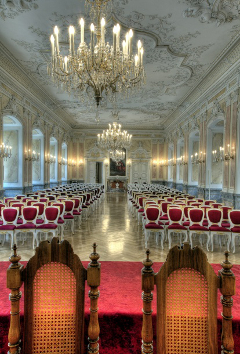 The Archbishop's Palace belongs to the most important early-Baroque buildings in Moravia. It was built under the project of the Italian architect Filiberto Luchese on the site of an earlier Renaissance palace. The layout of the Palace consists of seven two-storey wings, surrounding two inner rectangular courtyards. The long street frontage has a richly structured facade with three portals. A representative staircase and ceremonial halls emphasize the palatial character of the building. An original Baroque stucco decoration of the rooms has been preserved in the interior.
The bishop's residence has undergone several reconstructions realized by leading European architects and painters. The last major reconstruction of the Palace was implemented after a fire in 1904 under the Archbishop Francis Bauer. Many prominent personalities visited the Palace; including Franz Joseph I. who ascended the Imperial throne here in 1848.
More info at tourism.olomouc.eu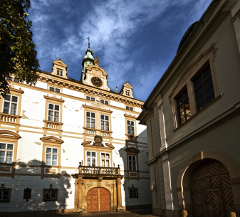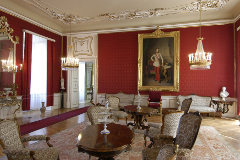 Tips for trips
We prepared for you tips on sights in Olomouc and trips.