Town Hall with Horologe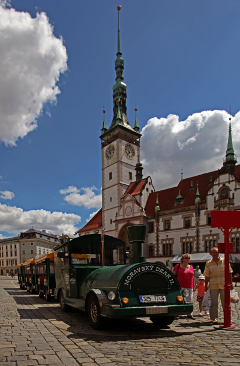 The Olomouc Town Hall building, which dominates the Upper Square (Horní náměstí), has been for more than six centuries a symbol of economic and political importance of the former royal capital of Moravia.
Today it is the most important monument of non-religious architecture in Olomouc and, besides the Archbishop's Palace and six ancient churches, it is the only monument with public or representative function still serving its original purpose today, accommodating the headquarters of the elected city government and its office.
The construction of the Olomouc Town Hall with a mercantile house was allowed by a privilege from the Moravian Margrave Jost of Luxembourg in 1378.

More info at tourism.olomouc.eu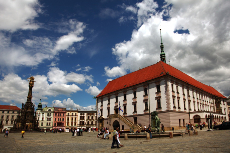 Tips for trips
We prepared for you tips on sights in Olomouc and trips.